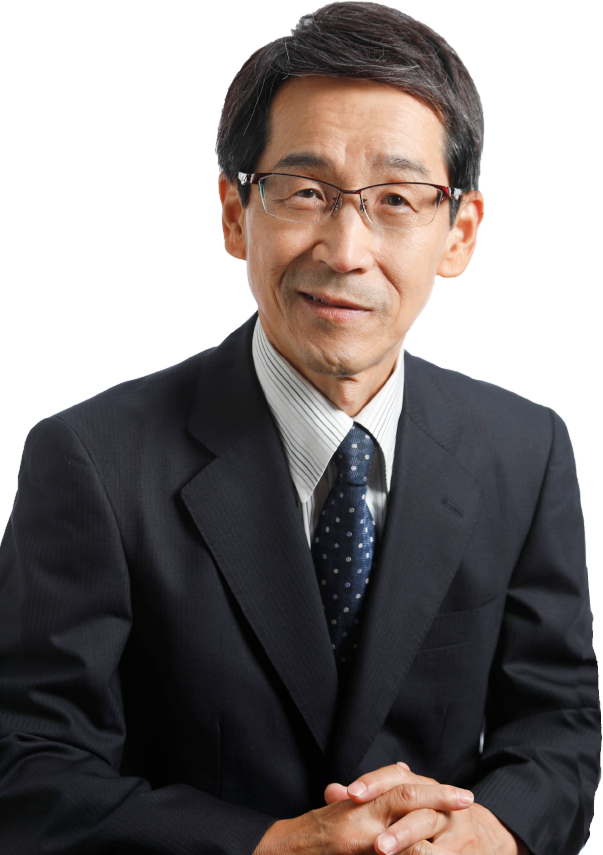 Through creation and practice,
we seek to offer satisfaction.
Today, we must think about manufacturing
as being part of a sustainable lifestyle.
Mitsuhiro Hoshikawa, President

Since its founding in 1965, Daiichi Eizai Co., Ltd. has explored the potential of specialized absorbents under our basic philosophy of "Creation and Practice." That dedication has brought us from our start as a mass producer and seller of sanitary items to where we are today, with our products being used in a variety of fields, including caregiving, healthcare, and pet care, as well as for commercial purposes.
After more than 50 years since our founding, we are now aiming for further growth as we begin developing new products and sales channels based on creating added value that delivers joy to the lives of our customers. We hope that customers using our products will find themselves smiling, enjoying more lively conversation, feeling enriched, and even comforted. To achieve that, our employees will work as one to develop a customer-centric manufacturing model that focuses on that sense of joy.
As we head into the future, our corporate philosophy will remain "Creation and Practice," as we focus not only on creating high-quality, high-performance products, but on the customer satisfaction that those products can deliver, asking ourselves what the customer requires and what concerns they may have. To resolve those concerns, we will engage in a continuous, integrated process encompassing everything from planning, development and procurement, to production, sales and logistics.
In these unprecedented times, it is important that as a manufacturer, we remain focused on the future. We will continue to face that future seriously, considering the needs of people and the environment and thinking about a vision for a sustainable lifestyle, while ensuring our products are gentle to both people and nature.

We look forward to your continued interest and support.